Singing Bird Pistol made by Rochat Brothers Circa 1815.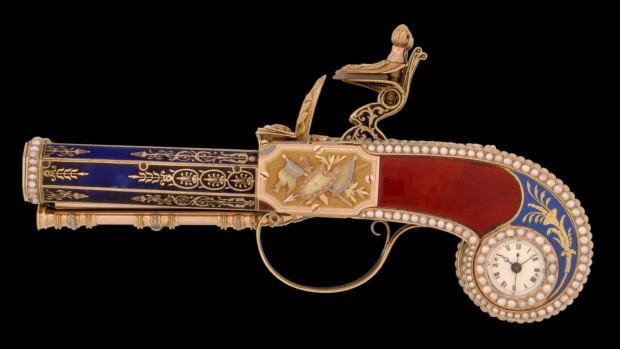 This was one of the most complicated projects I have undertaken, and it tested both my watch-making and animating skills. The mechanism, which is tightly packed in an elaborately decorated case of just 15 cm length, had to be dismantled and many repairs done before the drawing and modelling of some 500 components could begin. Only then could I start telling the story and animating the mechanism to explain all the movements of the bird and it's song. The whole project took over 2000 hours.
The mechanism dismantled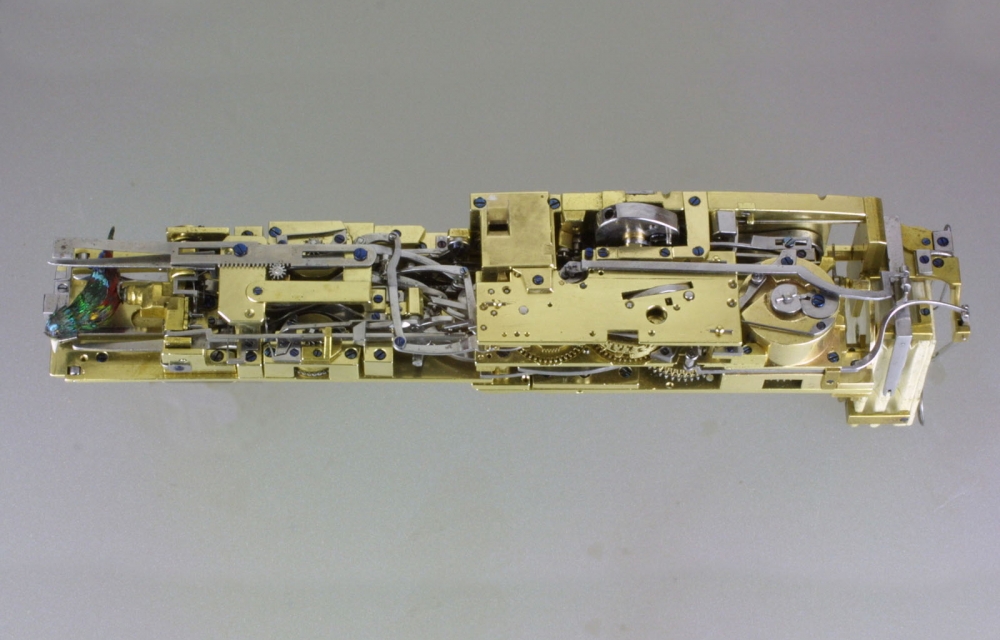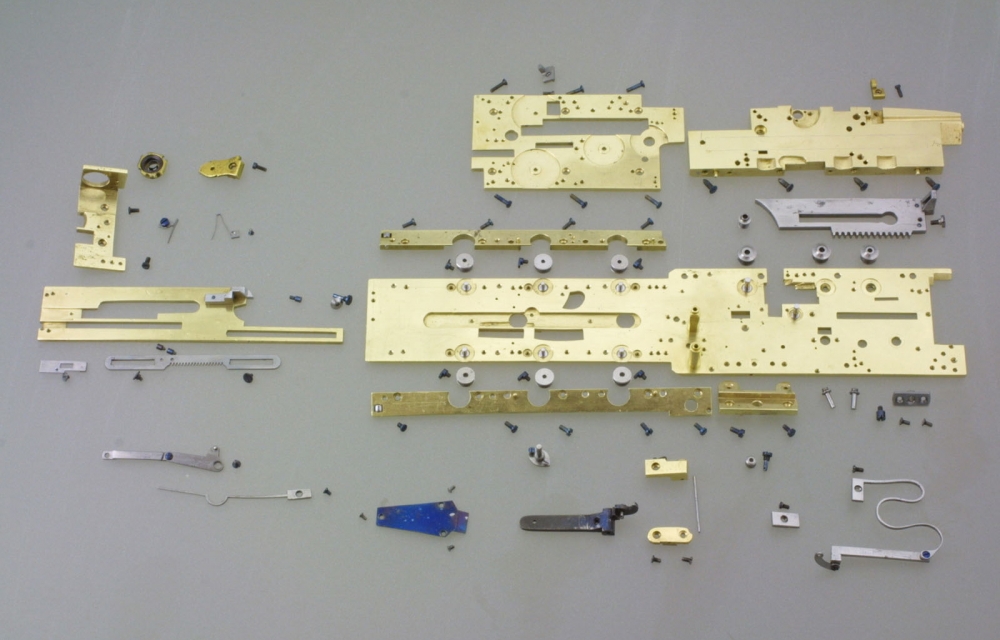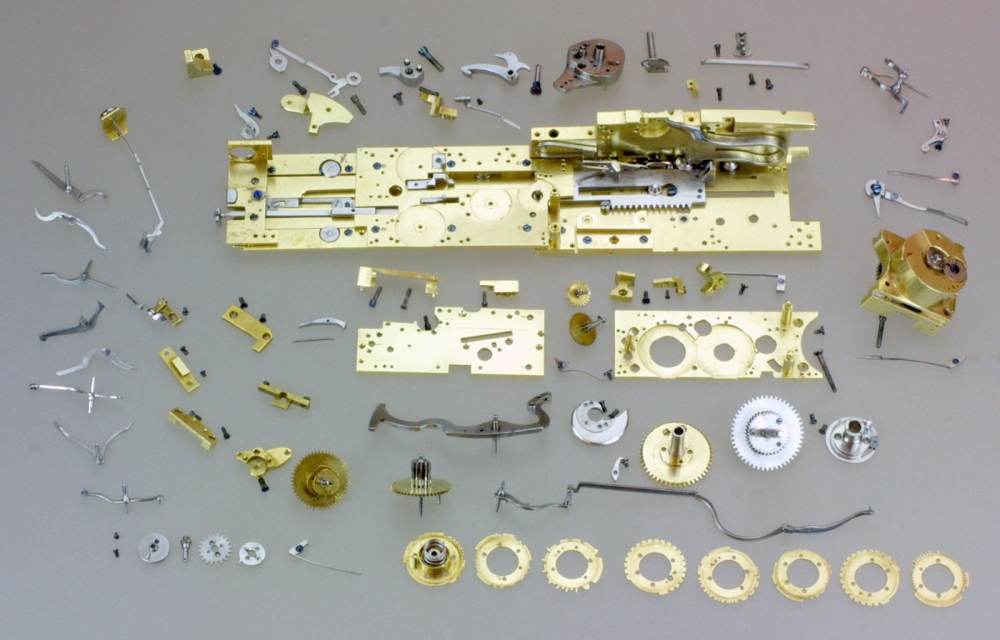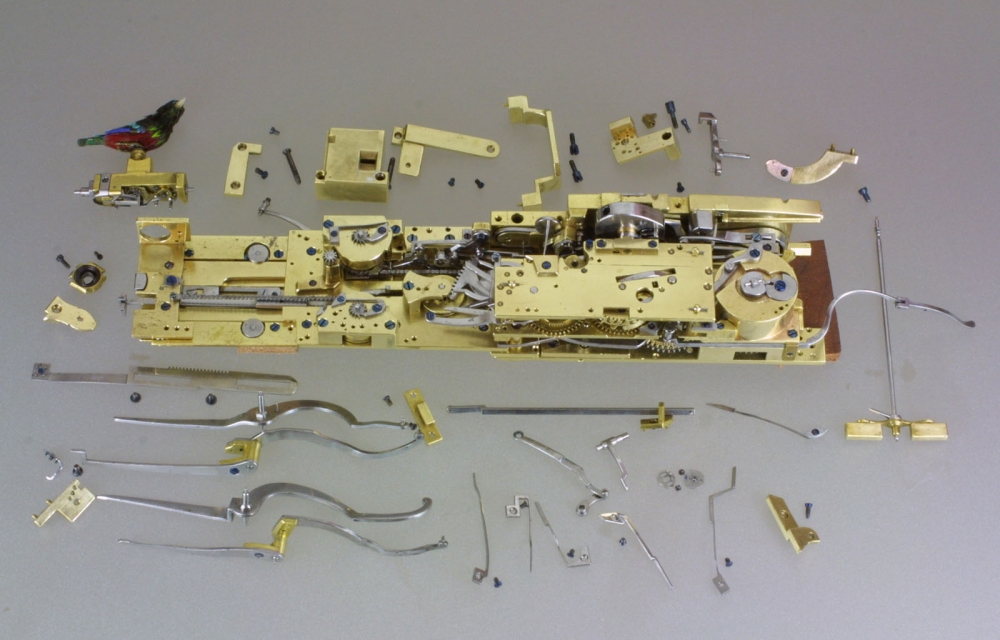 Stills of the bird automata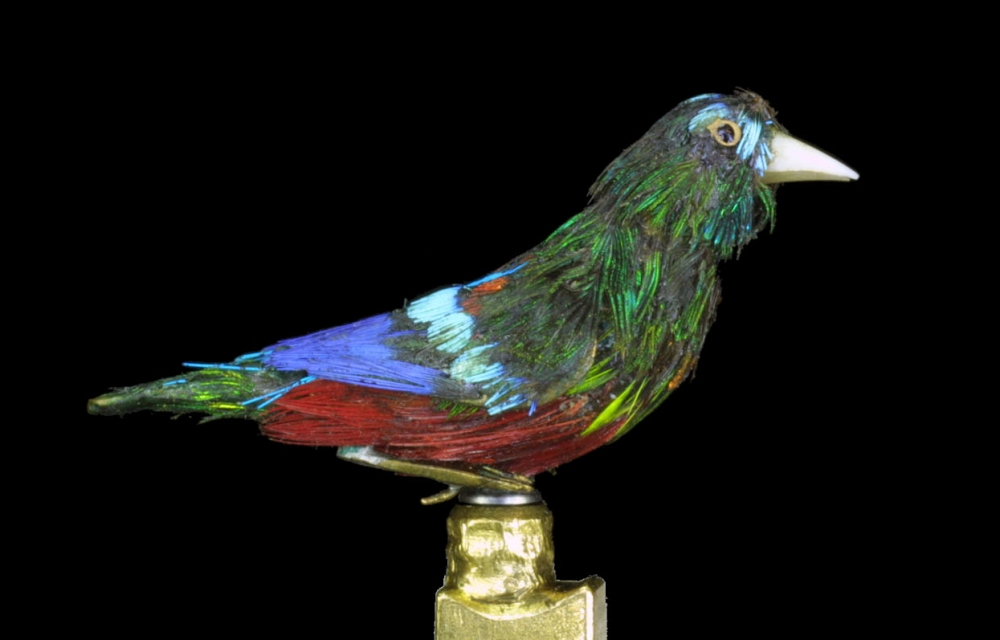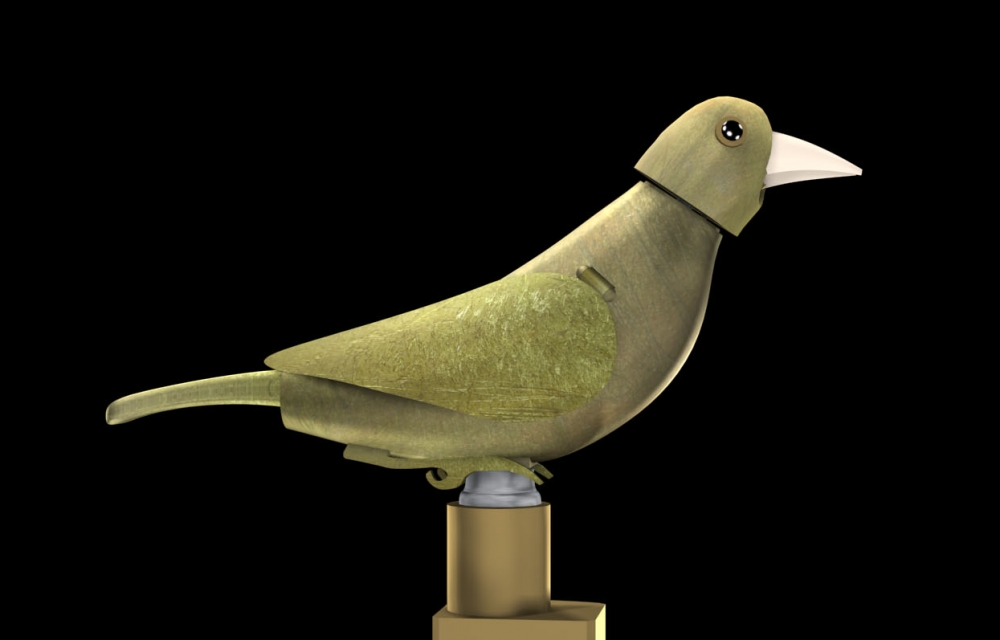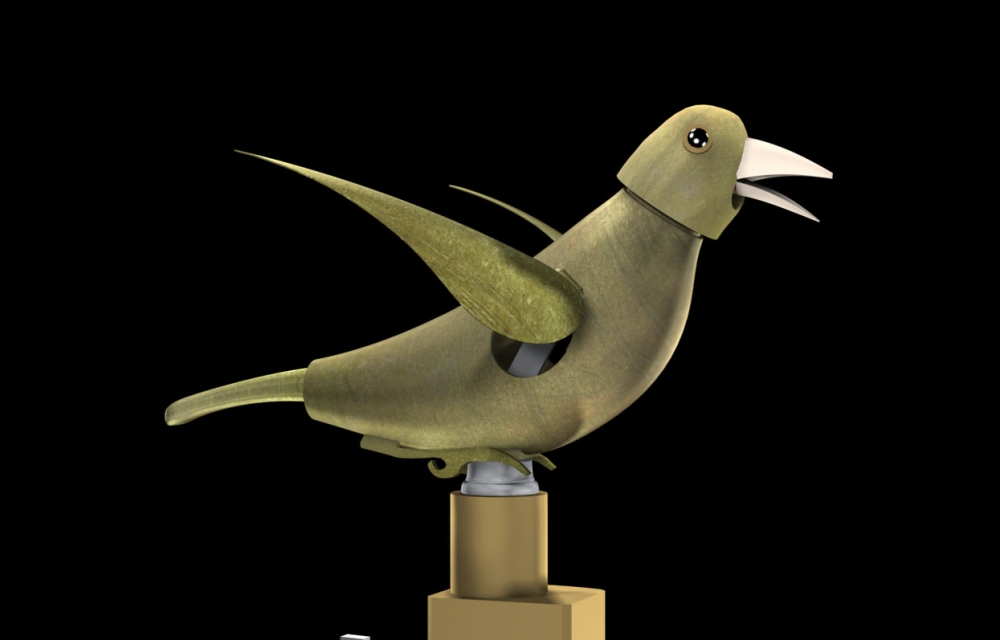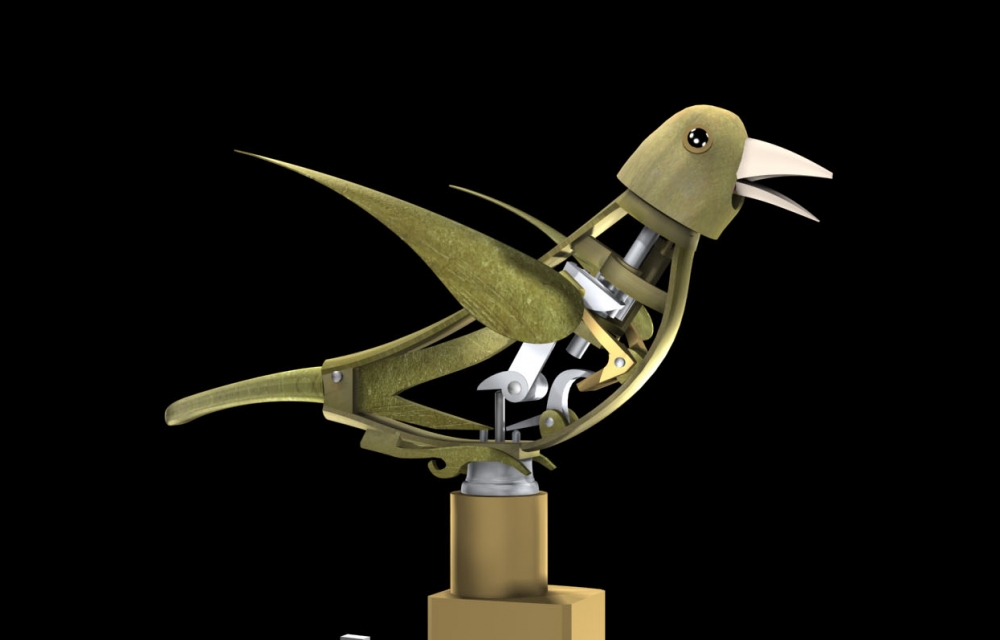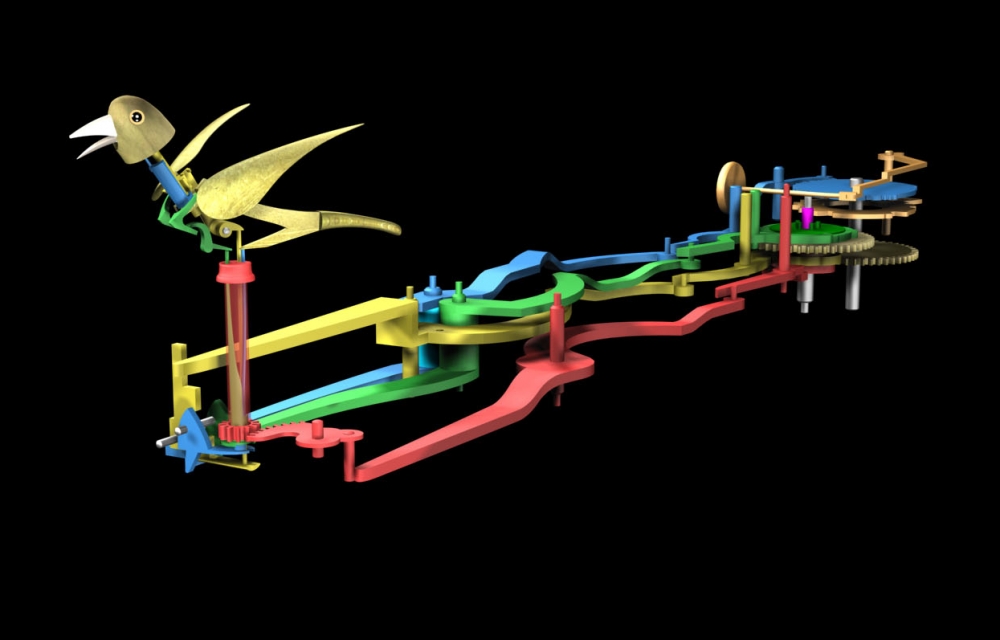 Patek Philippe Museum films are on display at the Patek Philippe Museum in Geneva and on sale on DVD there.