Charles Frodsham & Co. is the longest continuously trading firm of chronometer manufacturers in the world, their name synonymous with precision timekeeping instruments of the highest quality.  Charles Frodsham, the eponymous founder of the company, bought John Arnold's company in 1843 so the tradition of chronometer making is very old indeed.
When renowned horologist Derek Pratt decided to build an exact replica of Harrison's famous but complex H4 chronometer, he was unable to finish it due to ill health and turned to Frodsham to complete the task (as described on their website →).
Frodsham also built a replica of H3 requiring 1170 separate parts, taking two and a half years.
The Double Impulse Chronometer Wristwatch
This is the first wristwatch to utilise the Daniels Double Impulse Chronometer Escapement, which is completely symmetrical, highly detached, and most importantly, the escapement is oil-free. The large free-sprung balance has a self-compensating balance spring with raised terminal curve, and a proprietary shock protection system with fixed jewelled bearings.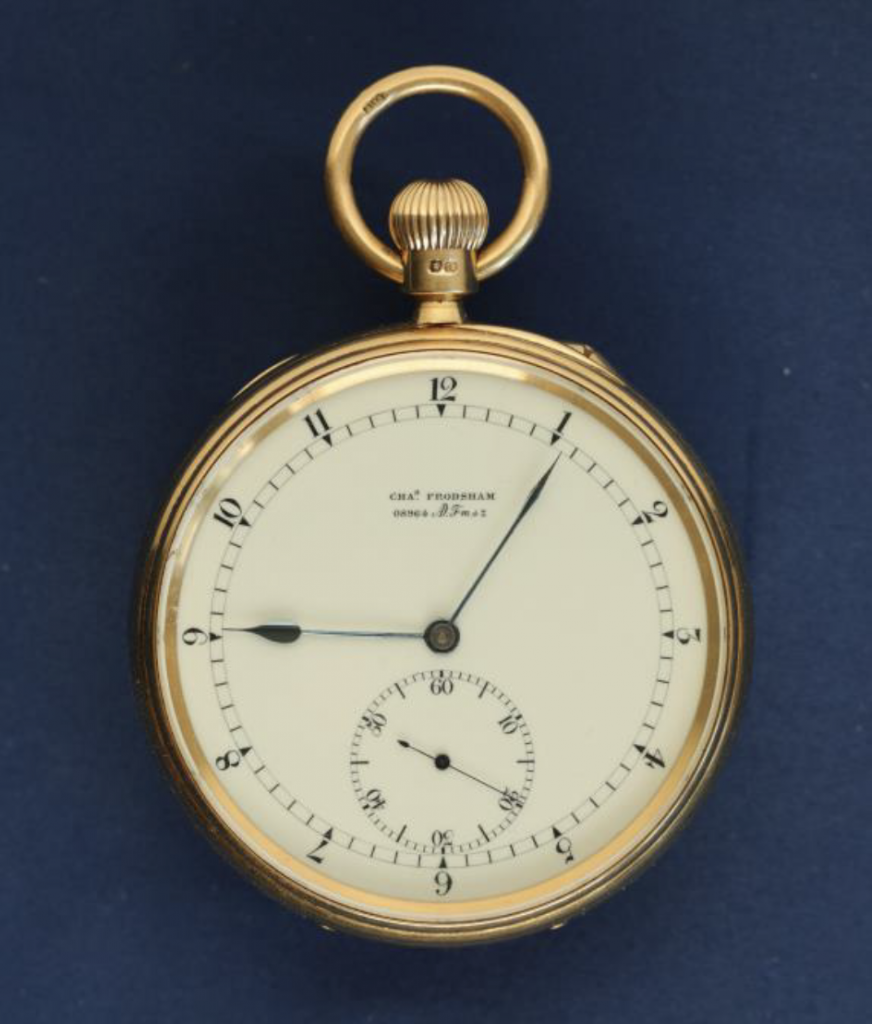 The design of the dial is inspired by a Frodsham tourbillon watch from the early 1900s. Although looking conventional at first glance, the hour and minute hands are unusual in being exactly the same length.